Details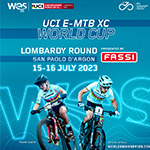 The next race weekend of the UCI E-Mountain Bike Cross-Country 2023 World Cup will take place in San Paolo d'Argon in the province of Bergamo (Lombardy, Italy)
The competition venue for the third stage of the UCI E-Mountain Bike Cross-Country 2023 World Cup will be held in the municipality of San Paolo d'Argon in the province of Bergamo (Lombardy), near the Cavallina valley and not far from the Seriana valley. Fassi is a sponsor of this sporting event scheduled for Saturday 15 July and Sunday 16 July.
Details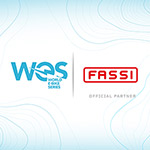 Fassi is one of the main sponsors of the "2023 UCI E-MTB World Cup",
the World Cup for E-MTB, electric mountain bikes, which will begin
tomorrow in the Principality of Monaco and will see another seven dates
throughout Europe, with two stages in Italy in the mountains of the Emilia and Bergamo areas.
Fassi, as always particularly involved in the world of sport and focused on environmental sustainability, has decided to involve the brand in a sport that is becoming ever more popular, not only for its competitive aspects, but also for its respect for the environment and its valorisation of the natural beauty of the race venues.
Details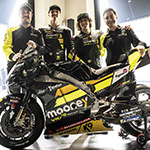 This year, FASSI will once again be lending its support to the Mooney VR46 Racing Team, which will be celebrating its tenth year on the racetrack! In particular, FASSI will be featured on the Ducati Desmosedici GP bikes of Luca Marini and Marco Bezzecchi, Rookie of the Year 2022, who will be racing in the MotoGP World Championship.
With 231 points won overall in his debut season, a podium position, a pole position and a strong presence in the top 10, the Mooney VR46 Racing Team is ready to collect even more wins. A close-knit team working under the watchful eye of the Team Owner Valentino Rossi, and once again led by Alessio Salucci, the Team Director, and Pablo Nieto, the Team Manager. A top-level technical squad that carries the Made-in-Italy quality of Ducati, the 2022 World Champion motorbike. Luca Marini, now in his third year of MotoGP, is ready to achieve ambitious goals following a pre-season period that got off to a flying start, together with Marco Bezzecchi, who is by no means lagging behind and who has his eyes set on the best possible result for the first race in Portugal on 26 March.