Lighter cranes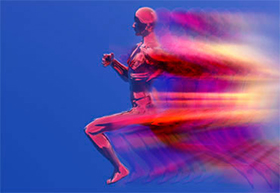 Recent Fassi research has been aimed at reducing the weight of cranes.
Decreasing the tare weight of the machines has the aim of producing savings in engine fuel consumption to increase the truck working efficiency. The decision to use high resistance steel with improved weight and rigidity levels means that there is a significant reduction in the weight of the machine itself, while at the same time making it stronger and giving an excellent physical and mechanical response to strain.


Eco-friendly paints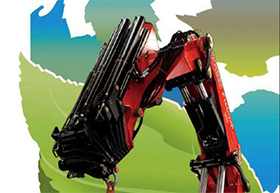 Attention to eco-friendly paints forms part of a wider company commitment to sustainable growth that respects the environment, which starts in Fassi factories and extends to the day-to-day use of cranes produced. The use of innovative eco-friendly paints has involved the preparation of automatic plants equipped with humanoid robots, which ensure better quality painting of the cranes, giving levels of chemical and physical resistance and ageing properties that are unknown to traditional paints.
Consumption monitoring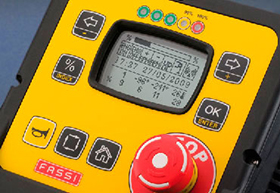 The new area currently being experimented and developed by Fassi research is the dialogue between truck and crane. It is a question of electronics, of intelligent management of the powers involved using the vehicles power take-off. What Fassi wants to achieve is a constant interchange of information, so that the truck engine, and therefore its fuel consumption, is used where and when it is needed, thus reducing wastage to a minimum. Once again, electronics have proved themselves to be an important conquest for the evolution of lifting.