Details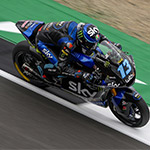 Ever since he was a young child, he would hang around his father's workshop, where they repaired tractors and farm machinery, but then his passion for two wheels took over.
Now that he is winning his first points in his debut season in Moto2, the "rookie" Celestino Vietti is more relaxed, and is happy to give an interview, albeit a little different from usual.
Details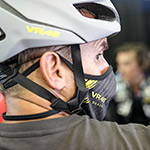 Roberto Locatelli, a rider in the 125 and 250 classes, was crowned the 125-category World Champion in 2000.
As a riding coach, a role he still plays at the VR46 Riders Academy, he has served for four seasons with the Italy Team, two with the Italtrans Team alongside the riders Franco Morbidelli, Mika Kallio and Julian Simon, one season with the Caponera Platinum Bay Team with Binder and Ramirez, as well as technical commentator for Sky Sport MotoGP HD for three seasons.
Details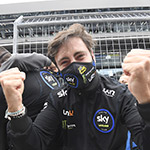 Pablo Nieto, son of the legendary Angel Nieto 12+1 times World Champion, has in turn been a rider in the 125 cc class, with one victory under his belt.
A Team Manager since 2008, in 2013 he was the sports director for the Calvo team, with which Maverick Viñales was crowned Moto3 Champion. Since 2015 he has been the team manager of the Sky Racing Team VR46 for Moto3, and Moto2 since 2017. From 2022 he will be team manager of the Sky Racing Team VR46 MotoGP.
Details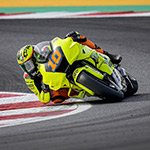 Luca Marini is facing the first season of MotoGP with the utmost commitment, and this leaves little time for anything else. However, he is beginning to see the results.
Although he has always claimed to be a great sports enthusiast, Luca Marini is totally focused on his debut season in MotoGP, and it is hard to distract him from his competition goals. Despite this, he granted us a few minutes for this interview.
Details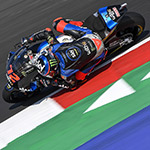 The first contact that Marco Bezzecchi ever had with engines took place in his father's workshop, where he would lend a hand while he was still studying.
Then his passion for motorbikes took over. We caught up with him while he was relaxing for a moment, to ask him a few questions that are a little different from the usual race-related interviews.
Details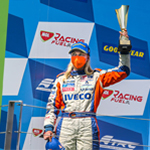 Fassi Gru has confirmed its support of the talented German driver Steffi Halm who will be racing an IVECO S-WAY R for the IVECO Schwabentruck team.
Following the cancellation of the 2020 championship, which, due to the COVID-19 emergency, did not see the completion of a sufficient number of races to allow the title to be assigned, the FIA European Truck Racing Championship (ETRC) has recommenced this year, more motivated than ever to complete the continental series, as is the case with all the other important motoring championships governed by FIA.
Details
For the second year running, Fassi Gru will have its logo on the bikes of Marco Bezzecchi and Celestino Vietti, the two Moto2™ racers of the SKY Racing Team VR46 and also on that of the young talent in MotoGP™ Luca Marini, racer of the SKY VR46 AVINTIA team.
This doubles Fassi Gru's presence in MotoGP, following the renewal of the partnership with Francesco Bagnaia after his debut in the Ducati Lenovo Team.