Original Fassi spare parts for optimum performance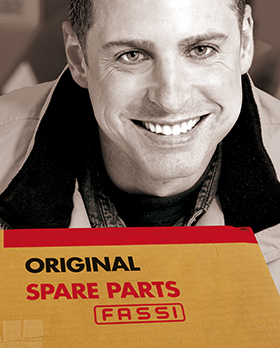 Fassi recommends that you always ask for and use original spare parts, which will ensure optimum performance even in the most extreme crane working conditions.

All Fassi spare parts comply with the technical and performance characteristics of the components originally fitted to the crane when it was first manufactured. They form an integral part of a quality system that involved each individual component, which is kept under careful control.

Authorised Fassi workshops are linked directly to the Fassi spare parts warehouse, so that all available spare parts can be seen and the customer can be served in the most satisfactory manner.


Need help?

• Contact the nearest Fassi center for assistance >>

• Catalogue of spares >>