Fassi has developed the FX-Link system to optimise connectivity between the crane and truck. In practice, it controls various truck functions from the crane's remote control and vice versa, developing new integrated command/control functions.
A crane and vehicle made whole. This is the objective of the technology developed by Fassi Gru in collaboration with Volvo Trucks Italia.
FX-Link aims to functionally and efficiently answer these three objectives:
To optimise the connectivity between crane and truck
To control the truck from the crane's remote control and to check the crane's status from the truck's dashboard
Develop new integrated features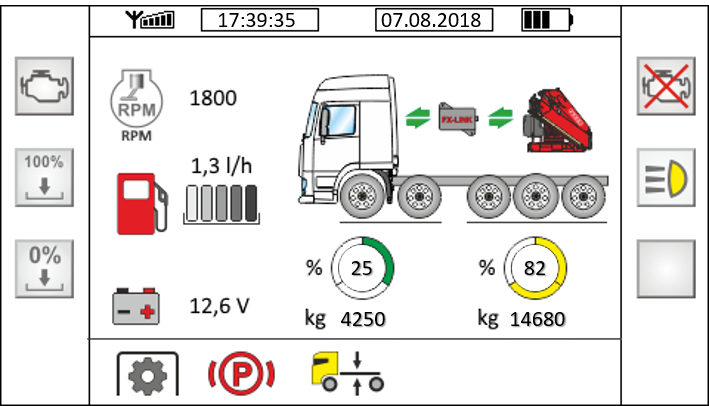 The system's purpose
The system interprets and integrates the messages coming from the truck through the CAN-BUS connection, encodes, processes and transforms them, making them available to the crane operator on the remote control.
It allows the operator to control different truck command functions through the remote control.