Fassi: More than 50 years of History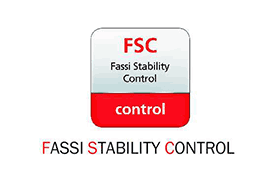 2017 – The Fassi Group consolidates its presence in France by acquiring a CTELM majority share.
2016 – Fassi joins with the minicrane manufacturer Jekko.
2015 – Fassi celebrates its 50th Anniversary and the production of 150,000 cranes.
2013 – Fassi invests for the first time in foreign companies, Marrel in France and Cranab in Sweden.
2011 – Introduction of the Fassi Stability Control system (FSC).
2000 – 2010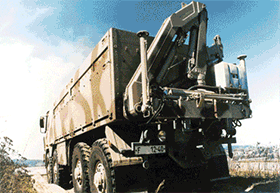 Innovation was the goal at the centre of all activities during the first decade of the new millennium. Fassi Group investments in innovation were concentrated along three main lines: technological renewal of the production lines, extension of manufacturing units and renovation of process logics, with the aim of being able to offer tailor-made cranes.
Product innovation, which was inspired by the integration of electronics in the crane, resulted in a distinct improvement in performance throughout the existing range of products.
2008 – The Omefa Albino plant expands its facilities to Comenduno.
2007 – Fassi begins its official sponsorship of Serie A, the Italian premier football league.
2004 – Fassi changes its corporate name from Fassi Gru Idrauliche S.p.A. to Fassi Gru S.p.A.
2003 – The new Ciesse carpentry factory in Campagnola, Reggio Emilia is set up.
2002 – Fassi starts to use Ultra High Strength Steel (UHSS) in the construction of its cranes.
2000 – Fassi starts to integrate its cranes with the FX System (Fassi Electronic Control system).
1983 - 1999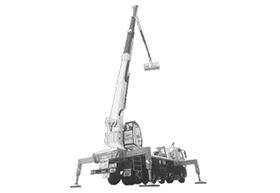 1996 – The Fassi Group consolidates and develops its corporate structures.
1991 – Introduction of more rapid booms for increasingly extended outreach distances.
1989 – Fassi launches its new series of heavy-duty cranes with the F750 model.
1989 – The introduction of Catia software in the labs helps Fassi reach new frontiers of design.
1987 – Fassi branches into the military crane sector.
1955 - 1982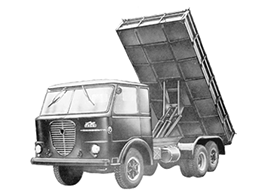 1982 – The innovation of the fifth wheel and specialisation in building and construction.
1972 – Fassi cranes conquer the European market.
1968 – The first Fassi foreign dealership opens in France.
1965 – The first hydraulic crane bearing the Fassi name is built at the Albino factory.
1955 – It all begins with Franco Fassi, his passion for mechanics and his sound business sense.