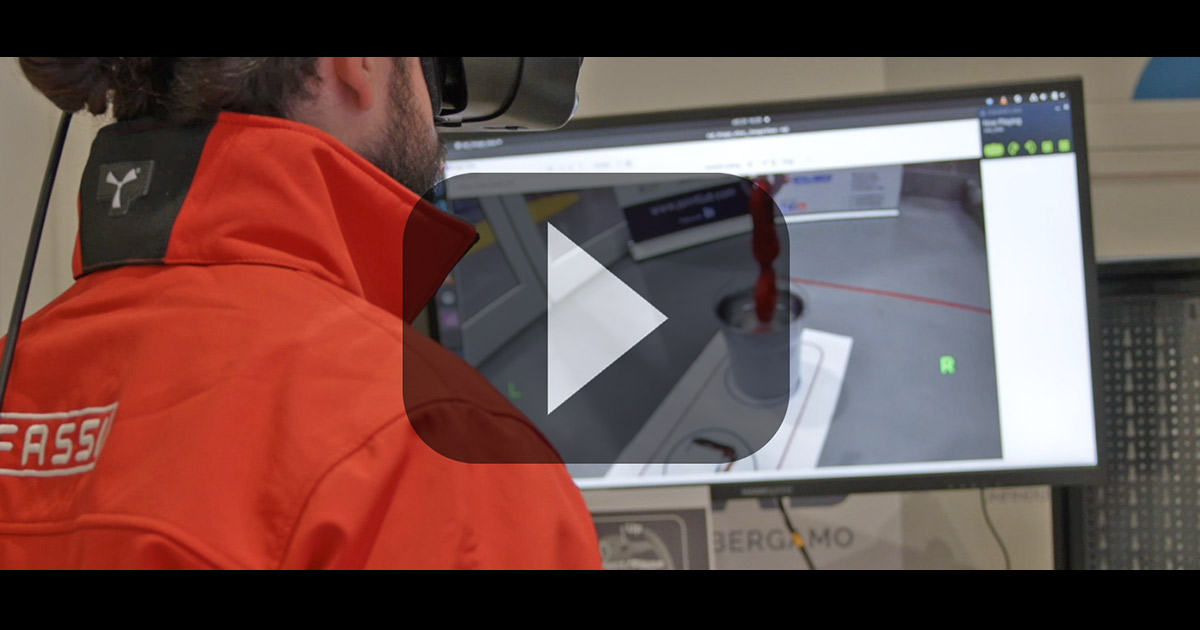 Remote and delocalised operation is a reality for Fassi cranes
A video presenting the collaboration between Fassi and JOiiNT Lab, a mechatronics and advanced robotics laboratory, is now available on the Fassi YouTube channel https://youtu.be/AbekPTCYl2A.
Bauma served as a stage for the presentation of the initial results of the joint research carried out with JOiiNT Lab, offering visitors to the Fassi stand an opportunity to try the immersive experience of remote and delocalised operation of one of our cranes located in Dalmine.
It was a unique experience that guests at the stand enjoyed immensely: "I believe that the teleoperation technology presented at Bauma will prove to be a further part of a wider vision of how we will be embracing the demands from our main target sector in the future." - Rossano Ceresoli, R&D Manager.