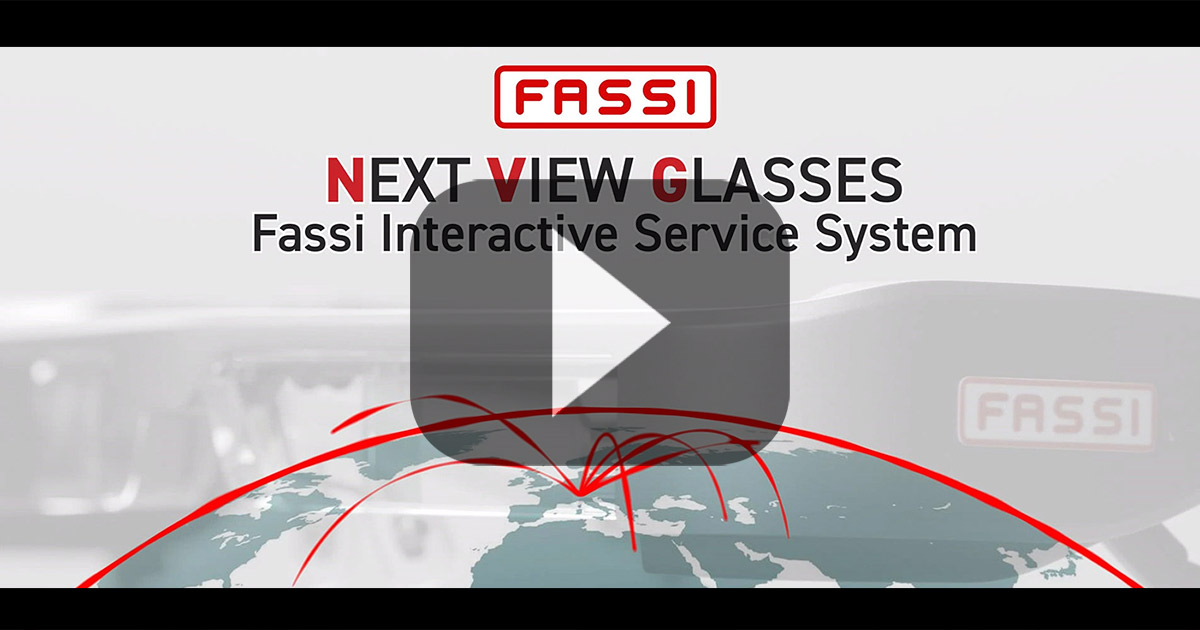 The Fassi system received the Smau 2022 Innovation Award from the leading Italian trade fair dedicated to technologies and digitization
The video published on "FassiGruTV" presents the simple operation of the NVG (Next View Glasses) system.
The maintenance technician connects to the Fassi assistance centre and activates the video call by wearing the "Smart Glasses" connected to their headset and microphone. In this way, they can view the information that the assistance centre provides to them on the lenses.
The camera integrated in the glasses transmits the real-time images from the technician's end to the Fassi Service Centre which can then provide all assistance interactively, guaranteeing the necessary support for the technician to carry out intervention in the field. This guarantees effective field interventions, thanks to the immediate and interactive support of Fassi assistance with the real-time information sharing. It also results in a significant reduction in machine downtimes and achieves a more sustainable and environmentally friendly service by avoiding the need for technical personnel to travel.
More details: https://youtu.be/cFtmPjF5Q38