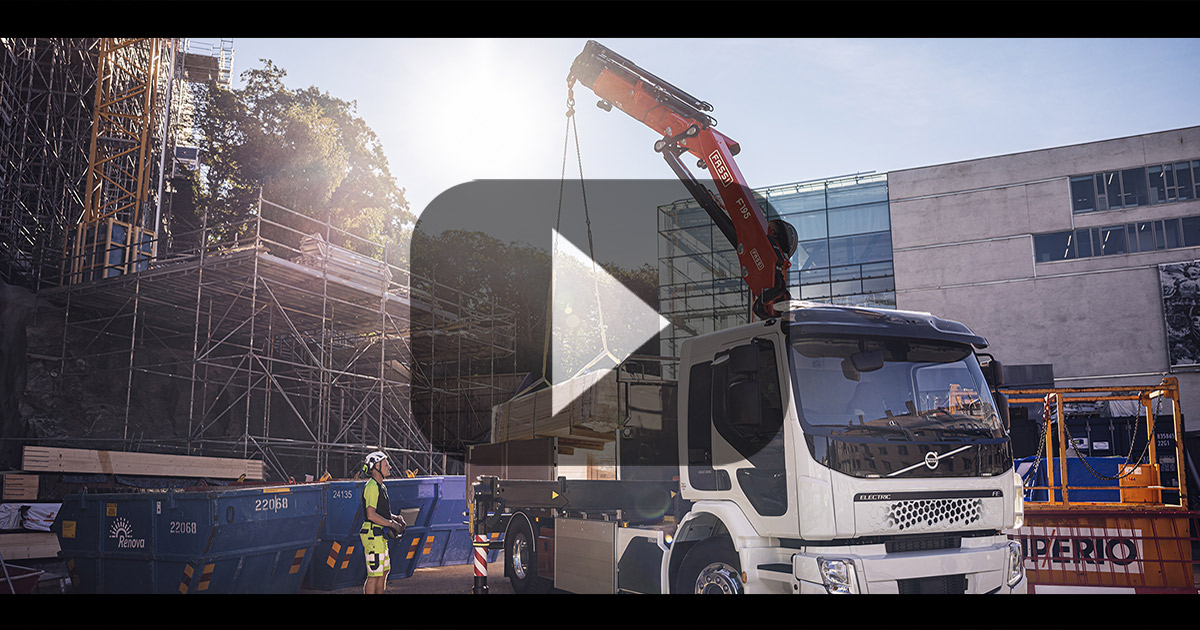 The setup was presented at the Fassi stand at the latest two exhibitions: IAA in Hanover and Bauma in Munich
Sustainable transport is a fundamental means for achieving the objectives of the 2030 Agenda, in consideration of the positive environmental, economic and social effects that this can offer.
Electric propulsion is therefore the central focal point of the future of the transport of goods and people. The lifting sector, which is closely connected to industrial vehicles, is also adapting. Fassi Gru wants to provide a concrete and efficient response to those customers who need electric and sustainable solutions to work in environments where the elimination of harmful emissions and noise are considered priorities, such as built-up areas, for example.
Obviously, growth in demand varies from country to country. If electric trucks are not yet enjoying specific concessions in Mediterranean Europe, in Northern Europe they have become a priority and are also supported by incentives and lower taxes which make them attractive in both economic and operational terms. Fassi Gru's response, in partnership with Volvo Truck, took the form of the presentation of the setup of a Fassi F195A.1.25 xe-dynamic crane mounted on a Volvo FE Electric truck at the recent IAA trade fair in Hanover and Bauma in Munich.
More details: https://youtu.be/Txt81zrUIYU