The installation of a Fassi crane F65A on the GAZ 33106 vehicle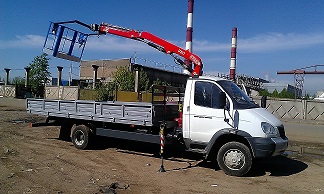 The workshop "NizhSpetsAvto" has set up a vehicle GAZ 33106 with a
Fassi crane F65A
. The model F65A is the most popular model among the light-duty cranes for light commercial vans like "Valdai" or similar.
"This crane is perfectly suited to the needs of handling loads of small or medium business in various fields"
reported the press service of the company.
The vehicle GAZ 33106 "Valdai" is very versatile and its crane will be essential during the operations of loading and unloading, as well as in the transport of various types of cargo. There is also a decisive advantage in management costs, in fact, the assistance to the vehicle is extremely fast with minimum downtime costs. In addition, the model of the Fassi F65A also allows the addition of baskets for road maintenance.