A Fassi F455RA.2.25 lifts two kiosks of the football team "Paris Saint-Germain Football Club"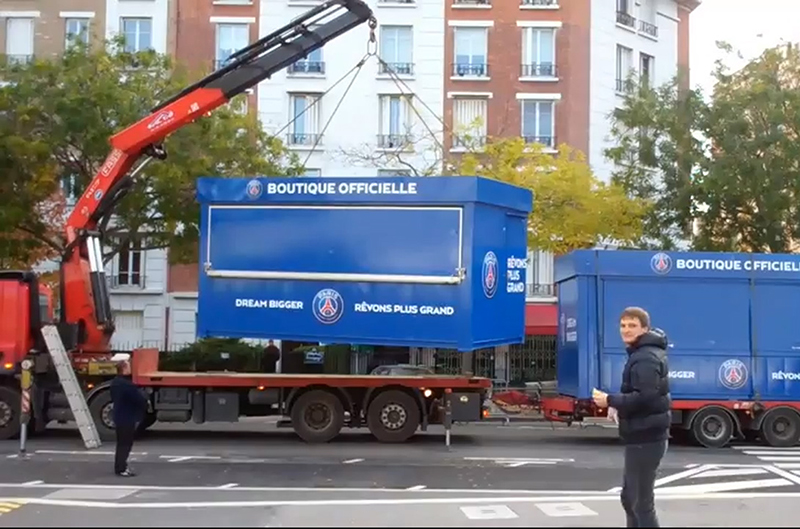 November 11th
- A Fassi crane F455RA.2.25 with a lifting capacity of 41 tm has positioned two kiosks of the "Paris Saint-Germain Football Club" just in front of the "Parc des Princes" stadium. The work was made by the transport company SGTD based in Montsoult, in the Paris area. These kiosks are commercial modular units installed in front of the stadium. Two 6m
2
"shops" for the sale of promotional items of PSG and for the promotion of future events. The kiosks are supplied by Rapid Retail Ltd.

You can watch the video here
For more detail about SGTD transport company:
http://www.transports-sgtd.com/
www.miltra.fr