Antarctic research projects canceled after federal shutdown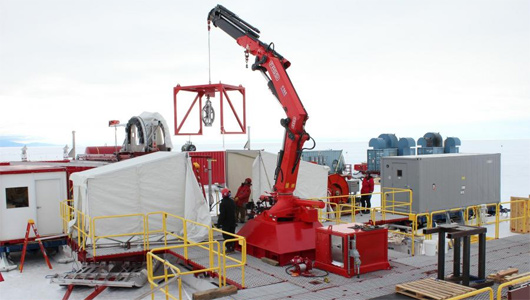 October 2013 - U.S. Antarctic
. The casualty list from the government shutdown earlier this month continues to grow for U.S. Antarctic science.
On the kill list so far: the $10-million WISSARD drilling project, the first to discover microscopic life in a buried Antarctic lake.
One particular project focused on providing key information on ice sheet stability, but the drilling equipment will now be left under Lake Whillans.
Here an image of the drill set up at the WISSARD test site, December 2012. The Fassi crane is lifting the Load Transfer Case which holds the scientific instruments in place over the borehole.