The Fassi F1300RA model in action. An heavy-duty crane at work in Denmark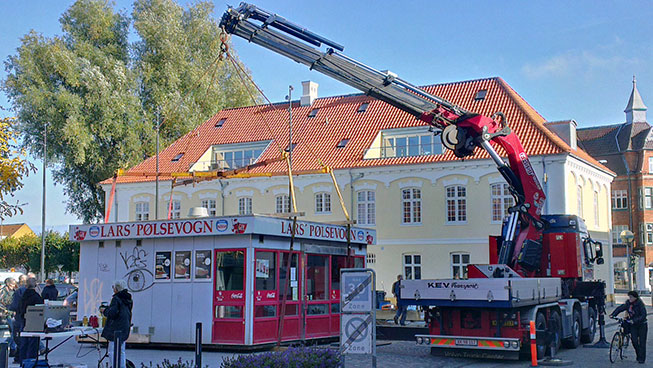 October 2013
- Monday 14
th
a kiosk located at Rosengade in the city of Odder (about 200 km to the west of Copenhagen - Denmark) was lifted by a Fassi crane,
F1300RA
model. These types of special jobs are not unusual for
K.E.V. Transport
, owner of this machine.
This installation benefits of a particular demountable system for removing the crane from the vehicle in 5-10 minutes.