Our Paris-Dakar 2014 on Facebook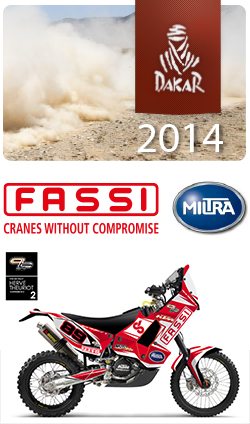 Fassi is pleased to inform you that has recently produced a Facebook page dedicated to the biker and the car that will run the next
Paris-Dakar
with sponsoring of Miltra and of Fassi.
Thanks to this page the drivers will tell day after day the steps of the adventure. They will publish photos and videos that they will witness this incredible race.
We live together Theuriot Hervé, Jean-Philippe and Patrick Theuriot Prot their emotions during this exceptional experience.
LIKE our Facebook page
(only in French) to keep you always updated:
www.facebook.com/miltraparisdakar