Fassi crane is available installed on the Tata truck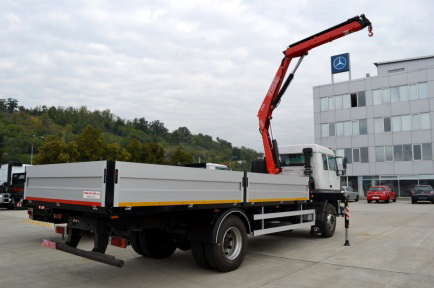 The company "Universal Motors Group" has expanded its range of brand new commercial vehicles for special purposes. In the dealer network UkrAvTo started selling loader crane technology with FASSI on the chassis of TATA LPT 1618.
«FASSI - considered to be the largest in Italy and the world's third largest producer of manipulators. Such installations are reliably for 10-15 years in all weather conditions. - The general director of "Universal Motors Group" Andrey Shpak. - We are pleased that we can now offer these products and domestic customers."
Click here for more details
Source address:
http://autoconsulting.com.ua