A Fassi 35 ton/m for Azikel Dredging Nigeria limited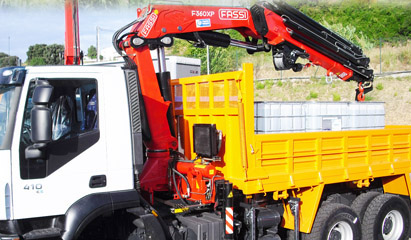 A special truck nicknamed Picker is set up with a Fassi crane of 35 ton/m. Its configuration includes a tipper bucket, which improves this vehicle for both haulage and crane services. The crane is especially efficient for lifting loads like transformers, electric poles etc. This vehicle belongs at the fleet of "Azikel Dredging Nigeria limited". The company is active for the services of dredging, reclamation, sand filing, haulage and heavy duty equipment leasing, with the headquarters located at Ogbogoro, Yenagoa in Bayelsa Area in Nigeria.
Azikel Dredging is owned and managed by professionals in various endeavors who sought to bridge the gap created by environmental and infrastructural developmental needs in the delta of the Niger river. It is currently one of the subsidiaries of the Azikel Group.
More details:
http://azikelnig.com