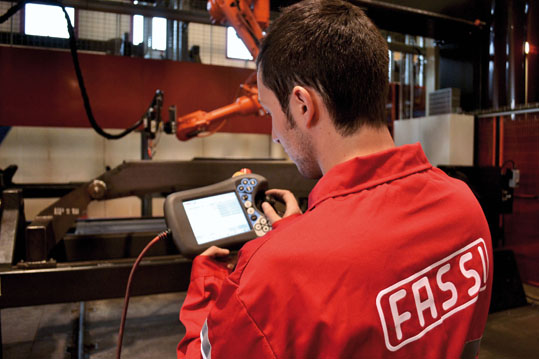 Innovation is an essential part of Fassi - making up its DNA and representing the guiding philosophy at the basis of the challenge and the path pursued from the very beginning by the company, a world leader in the production of hydraulic cranes.
This word can have many meanings, taking on many facets based on the industry and activity it is applied to: from products to processes, all the way to service.
In terms of production processes, following these guidelines and always putting innovation first, at the core of its work method, the Fassi Group has made an important choice that goes against the tide in comparison with other competitors: making significant investments in automation over the years.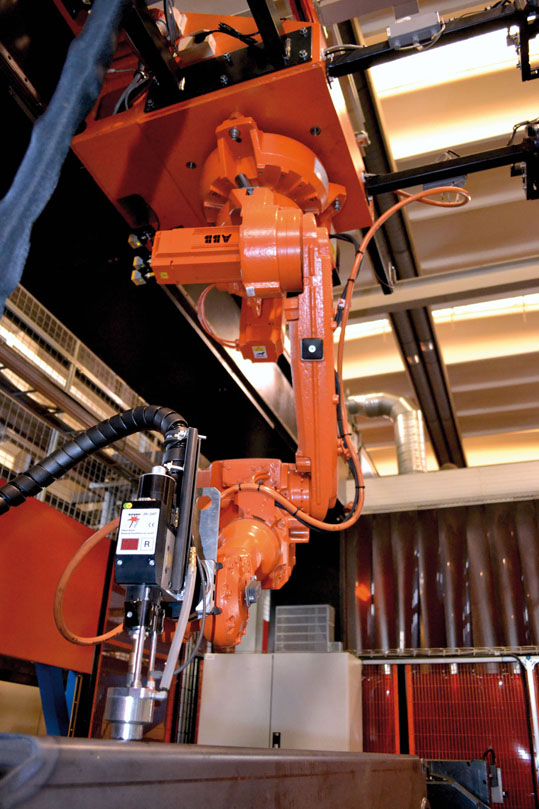 Unlike others who have decided to relocate their production abroad to countries with much lower labour costs, Fassi has invested several million Euros in new production systems. This strategy has allowed the Group to improve the quality of its products, optimise its resources and achieve a better price-quality relationship. The new systems ensure precise, constant and guaranteed results that only automation can deliver. Whereas before there were operators that welded, bent and cut one piece after another, day after day, in a repetitive and oftentimes alienating way, today these tasks are performed by machines.
With this significant initial investment, taking advantage of a wide range of economies of scale, the company based in Albino is able to bring its products to the market at highly competitive prices without compromising on the quality that has always represented Fassi's style. Although innovation has brought significant surplus value, for Fassi human capital continues to be an indispensable resource. For the company automation means giving more value to its employees that, thanks to this policy, perform many activities in which "man" makes the difference. For quite some time the Group has been investing in automation using a variety of automated systems.
In particular, in recent years the plant has been equipped with a welding system with an automated warehouse, a cutting laser, a robotic system for welding extension booms, a welding system of hexagonal beams equipped with an automated warehouse and finally, a welding system for supplementary crossbeams.