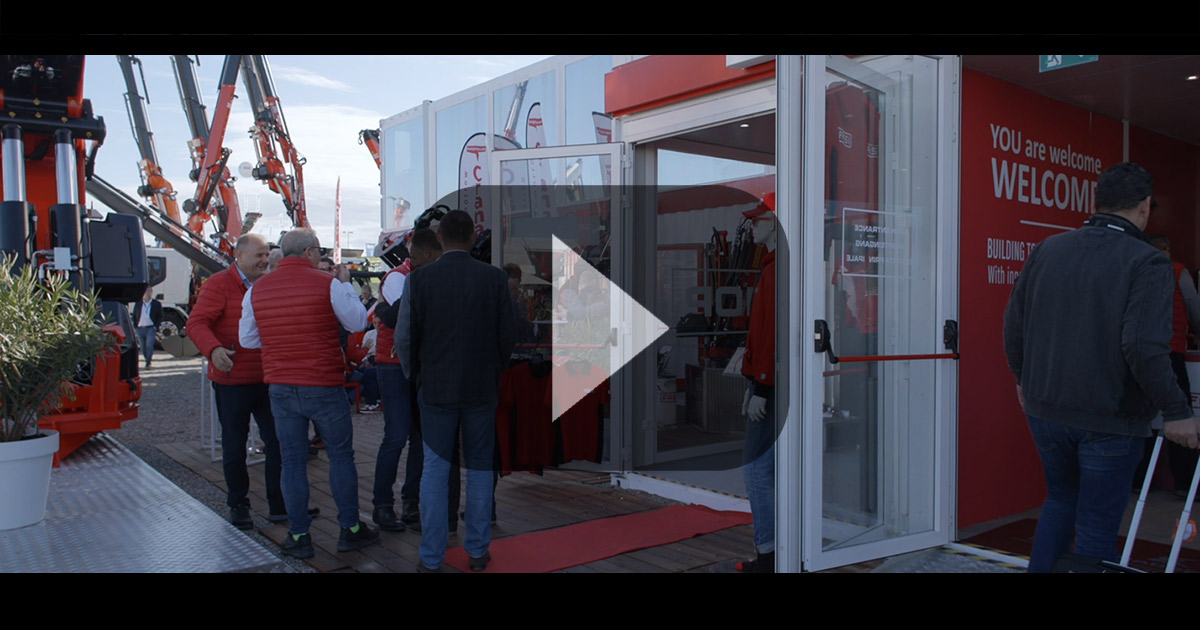 The next edition will take place from 7 to 13 April 2025, also in Munich
Munich (Germany) - The latest edition of the German trade fair dedicated to machinery and equipment for the construction sector confirmed its status as the most important trade fair in the world, above all in terms of quantity and quality of public attendance, with around 495,000 visitors registered at the entrance.
Fassi chose this occasion to showcase all its latest innovations and to underline its "vision" oriented towards innovation and sustainability. At our 970 m2 stand we showed advanced crane-operating solutions based on automation with delocalised control, remote assistance functions such as the NVG (Next View Glasses) system, unusual outfitting proposals such as the F1750R-HXP.2.28 L826 TECHNO crane on a MAN 4-axle tractor vehicle, various electric operating solutions based on SHT, Plug-In and FX-Link systems for optimisation of crane set-ups with "fully electric" trucks.
Being able to look at the world through the lens of innovation and sustainability means being able to propose and share the value of our continuous future-oriented efforts: tomorrow exists if we build it today. The Munich event once again gave us this opportunity.
Click the link to watch the video: https://youtu.be/wn-SXaQgOQ0