Details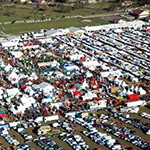 Fassi France and Marrel exhibit at the 420th edition of the Foire de Poussay in Vosges in northeastern France
Poussay (France)
- On 20th and 21st October, Fassi France and Marrel will attend the 2018 edition of the Foire de Poussay, France's second biggest agricultural fair, which will feature exhibitors from a wide range of sectors, including the lifting, logistics, transport, handling and construction industries.
Details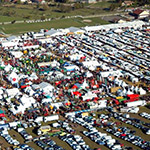 Fassi France will be exhibiting Fassi loader cranes in the Foire de Poussay 2017 in eastern France
Poussay (France)
– On 21st and 22nd October, Fassi France will be participating in the 419th edition of the annual fair, the Foire de Poussay, celebrated in the town of the same name located in the Vosges department in eastern France. The fair, which has been taking place since 1598, will cover an area of 22 hectares and is the second largest agricultural fair in the country.