Details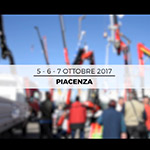 The video made in Piacenza with a short interview with Giovanni Fassi is now available on the YouTube channel
During the GIS Lifting, Industrial & Port Handling and Heavy Transport Show, which took place in Italy last October in Piacenza, the CEO of Fassi Gru S.p.A. emphasised the importance of the Fassi Group and the new companies which form part of it: Marrel from France and Cranab from Sweden.
Details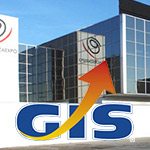 Fassi Gru will be presenting several Fassi loader cranes, as well as Cranab and Marrel products, at the GIS 2017 trade fair in Piacenza
Piacenza (Italy)
– From 5th – 7th October, Fassi Gru will be participating in the 6th edition of the biennial Italian trade fair GIS, Italian Cranes & Access and Heavy Transport Show, to be held in the Piacenza Expo centre. The organisers foresee that this year, for the first time, the entire area of Piacenza Expo will be occupied and numerous visitors can be expected.