Details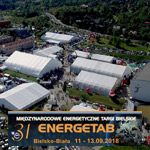 Fassi loader cranes will be represented by the Polish distributor HEWEA Sp. z o.o. at the energy fair ENERGETAB 2018 in Bielsko-Biała
Bielsko-Biała (Poland)
– From 11th – 13th September, Fassi's Polish distributor HEWEA Sp. z o.o. will participate in the 31st edition of ENERGETAB, an international fair for the energy sector held in the city of Bielsko–Biała in the south of Poland. ENERGETAB is the largest and most important trade fair in Poland for modern appliances, equipment and technologies for the national energy sector.
Details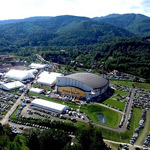 The Polish Fassi dealer at the Energetab 2016 trade fair
Bielsko-Biała (Poland) - 26th August.
The Energetab trade fair, an important event for the Polish energy sector, will be taking place in Bielsko-Biała, 60 kilometres south of Katowice, from 13th to 15th September. This annual event, now at its 29th edition, sees the participation of various companies from all over Europe. The Fassi dealer for Poland, Hewea Sp.z.o.o., will be taking part with their own stand in area L5, Stand number 9. Qualified staff will be on hand to provide all relative information about the most suitable cranes for this sector.
Courtesy of L. Olszewski (Hewea Sp.z.o.o.)